OneLawn has been in the synthetic turf (artificial grass) industry since 2008, making us one of the pioneers of fake grass installation in the beautiful Redwood City area. Being in the industry this long has allowed us to analyze and focus on the best installation methods and materials to use. The two components that will ensure a beautiful look that will last for years to come is the material used and the installers putting it in. At OneLawn, we are proud to be part of the EnvyLawn family. One of the largest and innovative synthetic grass manufacturers in America. That's right…Made in the USA! With EnvyLawn's 30 year manufacturing experience feeding us the best cutting edge material, you can be rest assured our synthetic grass will outlast and perform what may seem like similar products from our competitors. 
The material is half the battle…Without a proper  turf installation your longevity and investment is at risk. At OneLawn, you will work with an experienced designer guiding you through the steps to ensure the best outcome for your needs. Once the design has been finalized, the project will be handed to our installation team. At onelawn® , all of our installers are well seasoned and trained to follow our proven installation methods. Coupled with the well-organized logistics and office team, we guarantee a  smooth and enjoyable artificial grass experience. Contact onelawn® if you are searching for a fake grass installation company serving Redwood City.
onelawn® specializes in installing the highest quality materials in Redwood City from industry leaders, catering to a range of needs from easy-to-maintain lawns and putting greens to functioning commercial applications, pet and play areas.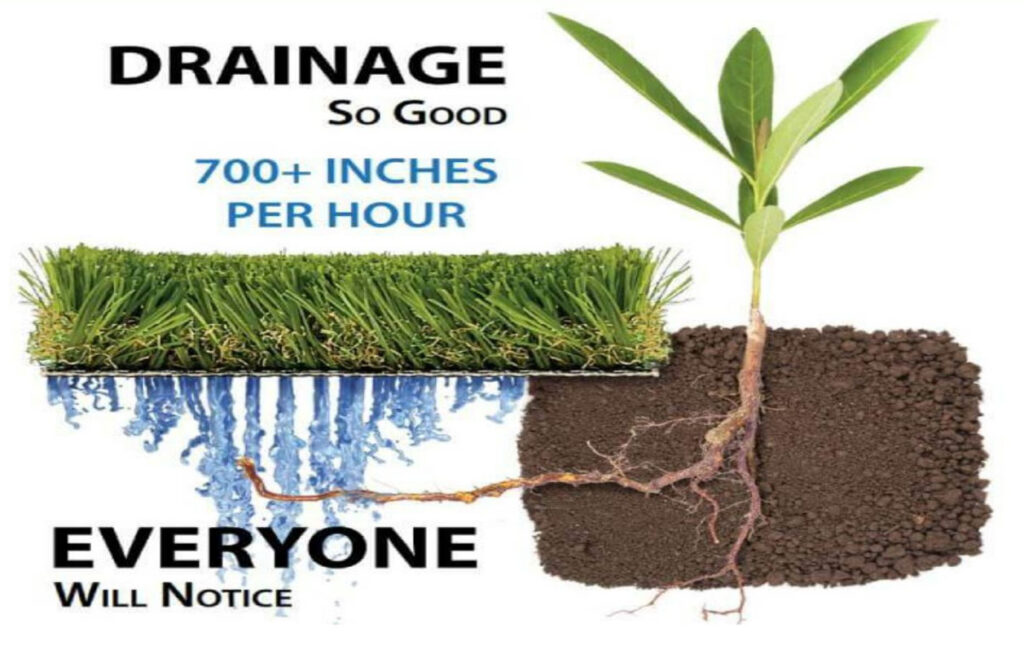 Unmatched Drainage with our EnvyFlo Superior Backing Technology
With our cutting edge EnvyFlo backing, people of Redwood City no longer need to worry if their yard is going to drain properly during the heavy rains. At a staggering rate of drainage, not only will water flow through without pooling, but the synthetic grass itself will dry out much faster than conventional hole punch backing, making it available to use much sooner after the rain has gone. Thanks to proper engineering and correct placement within the turf 's scheme, unpleasant smells, fluid, and bacteria buildup are no longer major issues on the artificial grass. Promoting a more enjoyable experience.

-Drains across the Entire Surface
-Durable
-700+ in/hr Drainage Rate
– Cost-Effective
-Environmentally-Friendly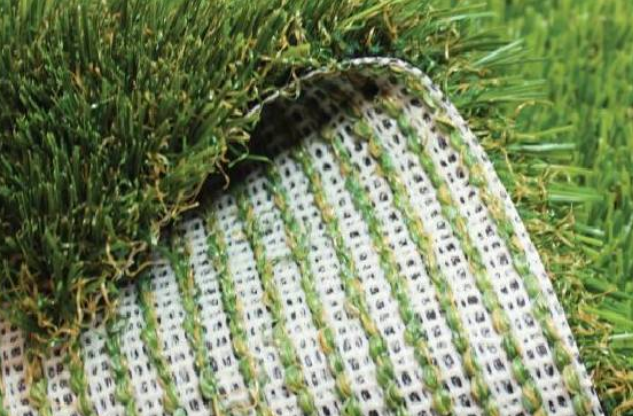 Synthetic Turf Mills Valley: What are the benefits of installing artificial turf?
Mills Valley residents have discovered a game-changing solution to their landscaping woes, thanks to Onelawn's innovative artificial turf. As a low-maintenance alternative to natural grass, synthetic grass has become increasingly popular in recent years, offering a range of benefits to homeowners and businesses alike.
With onelawn's artificial turf, Redwood City residents can say goodbye to the endless maintenance requirements of natural grass. This product eliminates the need for watering, mowing, and fertilizing, saving residents time, money, and other resources. Homeowners can enjoy a beautiful outdoor space without the high costs associated with natural grass maintenance.
Onelawn's synthetic turf is also incredibly durable, designed to withstand heavy foot traffic, extreme weather conditions, and other wear and tear. Its long lifespan and minimal care requirements make it a highly cost-effective solution for Redwood City residents looking to beautify their outdoor spaces. Additionally, artificial turf maintains its color and texture year-round, offering a consistent appearance that natural grass cannot match.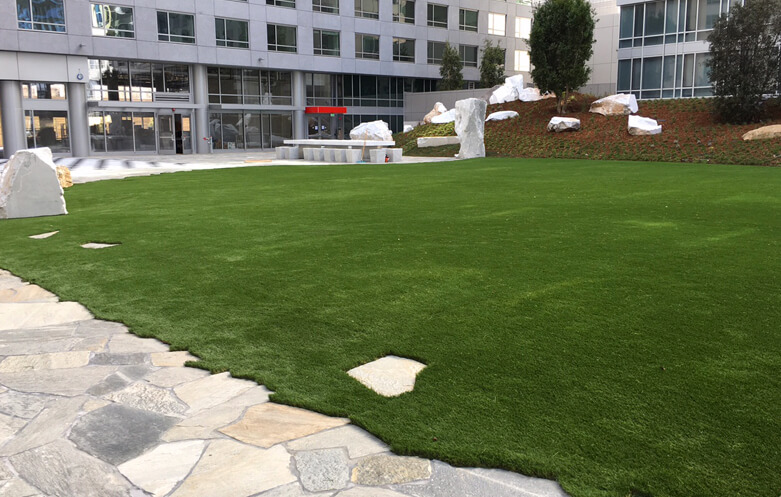 This has made onelawn's synthetic grass an attractive option for homeowners looking to create a lush, green lawn without the need for excessive watering during drought conditions or water usage restrictions.
The benefits of artificial grass extend beyond just aesthetics. As water preservation becomes increasingly crucial in Redwood City and other areas, Onelawn's product has helped homeowners conserve water by eliminating the need for irrigation. This has been particularly beneficial during drought conditions and water usage restrictions, helping residents maintain a beautiful lawn without contributing to water waste.
Our turf is also a safe and clean option, made from materials that are safe for people and pets. Unlike natural grass, it does not require the use of pesticides or herbicides and does not create mud, dirt, or grass clippings that can make outdoor areas messy. Redwood City residents can enjoy a beautiful, clean lawn without worrying about the safety of their loved ones.
The versatility of artificial turf has made it a popular choice for Redwood City residents looking to beautify their outdoor spaces. Our turf can be used in a variety of settings, including residential yards, putting greens, and playgrounds. With customizable options to fit different sizes, shapes, and designs, homeowners can create a lawn that perfectly fits their needs.
Overall, artificial Turf has become a must-have product for Redwood City residents looking for a low-maintenance, durable, and water-efficient landscaping solution. With its consistent appearance, safety, and versatility, it has become the go-to solution for anyone looking to create a beautiful outdoor space.
Artificial Grass: A Durable Solution for Redwood City California Residents' Lawns and Landscapes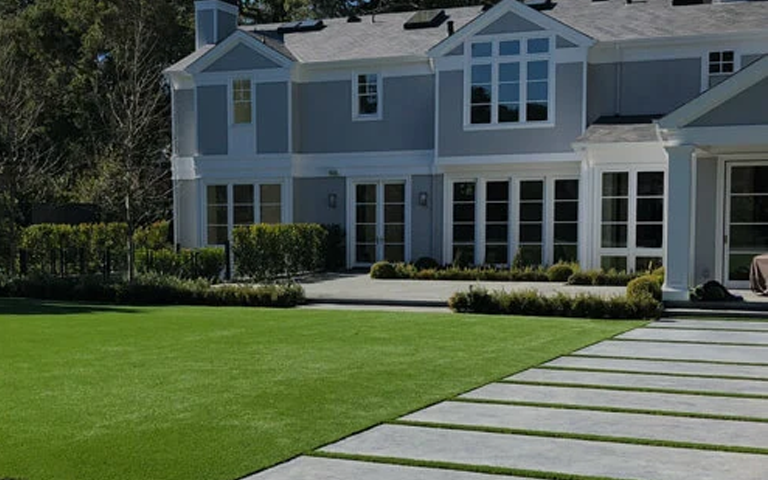 Onelawn, the company serving Redwood City residents, offers artificial grass that is designed to be highly durable and long-lasting. The lifespan of fake lawns depends on several factors, including the quality of materials used, the level of use and foot traffic it endures, and the maintenance it receives. If synthetic turf is of high quality and well-maintained, it can last anywhere from 8 to 15 years, and in some cases, even up to 20 years. However, if it is installed in high-traffic areas like sports fields or playgrounds, it may need to be replaced more frequently.
Synthetic Turf Experts Contributing to Mill Valley's Green Movement
One of the advantages of synthetic lawns are that it can withstand extreme weather conditions, including heat, cold, and moisture, and it is also resistant to pests and other environmental factors that can damage natural grass. Regular cleaning, brushing, and decompacting are important maintenance procedures to ensure the durability and longevity of artificial grass. These procedures can prevent matting and maintain the natural appearance and feel of the turf over time.
Redwood City Synthetic Turf Installation: Providing Safe and Durable Play Surfaces For Children
As a parent or caregiver, ensuring the safety and well-being of children is a top priority. One important consideration is the playing surface that children are exposed to. Natural grass has long been the traditional choice for playgrounds and sports fields, but it has several disadvantages, such as unevenness and high maintenance requirements. This is where artificial grass comes in.
At OneLawn, we understand the needs of Redwood City, CA residents when it comes to creating safe and durable play spaces for children. Our artificial grass solutions have several benefits that make them a superior choice over natural grass.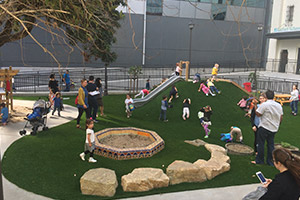 Firstly, synthetic grass provides a safer play surface for children. Unlike natural grass, which can have holes, bumps, and uneven areas that increase the risk of falls and injuries, synthetic turf offers a more even and cushioned surface. This means that children can run, jump, and play without the fear of tripping or hurting themselves.
In addition, synthetic turf requires minimal care compared to natural grass. Natural grass requires regular watering, mowing, fertilizing, and pest control, which results in chemicals and pollutants that can harm children's health. Synthetic turf, on the other hand, requires no watering, mowing, or fertilizing, which means fewer chemicals and pollutants are used to maintain the turf. This makes it a safer and healthier option for children to play on.
Furthermore, synthetic turf can be used year-round, regardless of weather conditions. It can withstand heavy rain and snow so children can play on it even during wet weather. This means that children can enjoy outdoor playtime no matter the season.
artificial grass is also designed to withstand heavy foot traffic and lasts many years. This makes it a cost-effective investment for schools, playgrounds, and sports fields. With less maintenance and a longer lifespan, synthetic grass provides an excellent return on investment.
Finally, synthetic grass requires less maintenance than natural grass, which means that it can be used for longer periods of time. This means more playtime for children, which can positively impact their physical health and well-being.
In conclusion, OneLawn provides safe, low-maintenance, and durable play surfaces for Redwood City California residents. Our synthetic turf services are designed to withstand heavy foot traffic, last many years, and require minimal maintenance. Artificial turf is superior to natural grass, offering a safer and healthier option for children to play on. Contact us today to learn how we can help you create a safe and durable play space for your children.
Safer Playtime for Furry Friends: How Synthetic Grass Provides a Pet-Friendly Solution for Redwood City Pets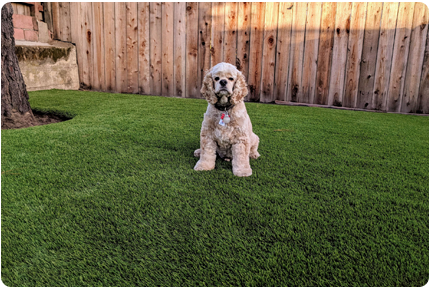 If you're considering installing artificial turf, you might wonder what benefits it can offer your pet. At OneLawn, we understand that pet owners in Redwood City want the best for their furry friends. Here are some reasons why synthetic turf can be a great choice:
Firstly, artificial turf eliminates mud and dirt, which can be a nuisance for pets and their owners. This means that your pet can enjoy the outdoors without bringing dirt and mud into your home.
Secondly, artificial grass doesn't require the use of pesticides or herbicides, making it a safer and healthier option for your pet. This can help reduce your pet's exposure to harmful chemicals and toxins.
Thirdly, synthetic grass is easy to clean and maintain, making it an ideal option for pet owners. You can easily remove pet waste with a scoop or hose, and disinfect the turf with a pet-safe cleaner to prevent odors and bacteria buildup. In addition, artificial turf is durable and can withstand heavy foot traffic and wear and tear. This makes it a great option for pets who love to play and run around outdoors.
Moreover, synthetic turf can help eliminate destructive digging behavior in pets, which can be harmful to natural grass. Lastly, artificial turf can be customized to fit a variety of outdoor spaces and designs, making it a versatile option for pet owners.
Overall, artificial turf can offer several benefits for pets and their owners, including reduced mess and maintenance, improved hygiene, and a safe outdoor surface for play and exercise. If you're interested in installing artificial grass for your pet, contact OneLawn today to learn more about our services.
Fake Grass Benefits and Potential Savings: A Favorable ROI for Redwood City Home Owners
At OneLawn, we understand that the ROI of installing turf can vary depending on several factors. These factors include the size of the area to be covered, the quality of the turf, the installation costs, and the local climate. Whether it's putting greens or your front and back yard, we believe that in general, artificial turf offers numerous benefits that can lead to a positive ROI over time.
Some of these benefits include lower maintenance costs, as Synthetic turf requires very little care compared to natural grass. This can lead to significant savings in costs over time. Additonally, an artificial lawn does not require water, which can result in significant savings on water bills, especially in areas where water is scarce or expensive.
Mills Valley synthetic grass is also more durable than natural grass and can withstand heavy foot traffic, making it an ideal choice for high-traffic areas. It can improve the overall appearance of a property and enhance its curb appeal, which can increase property value.
Moreover, by eliminating the need for pesticides, fertilizers, and watering, Mills Valley Synthetic turf can help reduce the carbon footprint of a property.
At oneLawn, we recognize that the ROI of installing artificial turf will depend on the specific circumstances of each project. Nevertheless, we firmly believe that the cost savings and other benefits mentioned above can make it a worthwhile investment over the long term while enhancing your landscape. Contact us today to learn more about how we can help you achieve your landscaping goals with our top-quality artificial turf solutions.