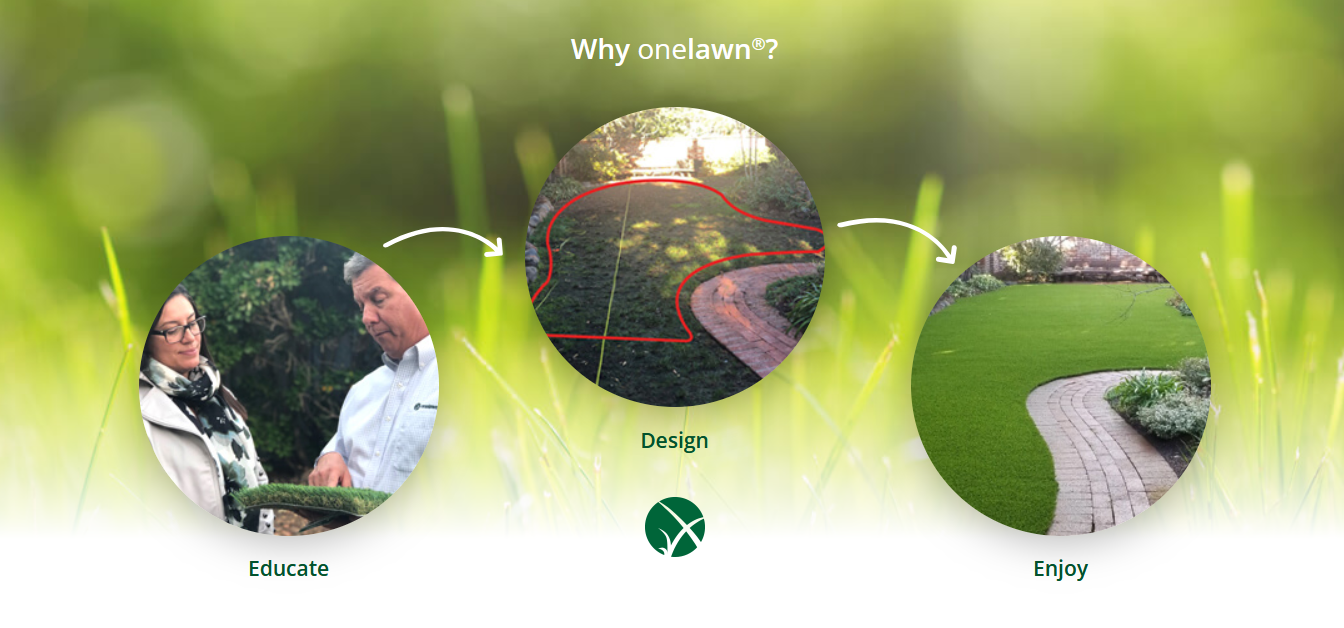 The onelawn® Difference
Believe it or not there are "do's and don'ts" when installing synthetic turf. Through the years we've encountered many situations enabling us to identify potential problems early on. At onelawn®, we ask the questions that will help us determine the best solutions for your particular needs. From Design to Install our process is unique to the competition. Our tried and true techniques combined with over a decade of experience assures your investment is with a proven company that will be here for you long after the others have gone.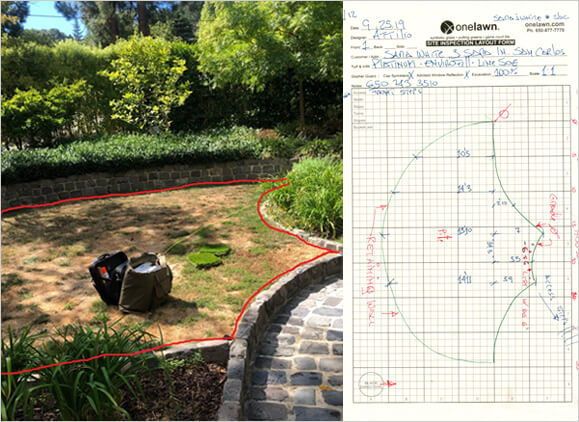 Design Session
The first step is to set up a free consultation with one of our designers. You will be educated in the different types of products we offer, as well as learning our methods of installation. Detailed measurements will be taken and areas of concerns will also be noted.
At onelawn® we ask the questions and work with you to design the ideal solution for your space.
-What areas will be used by children?

-Do pets have access to the yard?

-High traffic areas?

-Accessibility?

CAD Department
Once the scope of work has been identified, our CAD Department will generate a detailed rendering of your project. Every project is looked at in great detail. Not only does this give you a better representation of the project but also gives us an exact material demand.
Rough guessing materials can lead to overcharging.
At onelawn® we strive to order and use materials efficiently.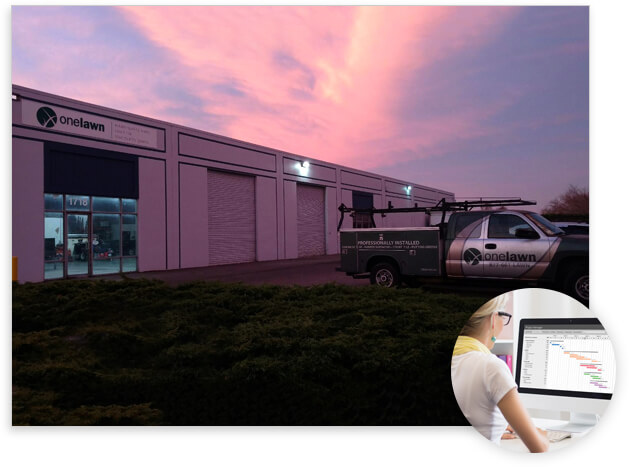 Office & Logistics
The coordination of projects is almost as important as the installation itself. Our detail oriented office staff will assist with every aspect of your project. Every customer has individual needs that we take time to address.
-Catering to meet individual needs for scheduling.
-Materials delivery and placement timing.
-Possible concerns are addressed to avoid onsite surprises.
-Additional care for delicate hardscapes.
-Aspects that can easily be overlooked by others are priority at onelawn® .

Installation Team
Every company is as good as their installers. At the end of the day the people who are at the job site are responsible for a successful installation. At onelawn® we never sub out our jobs. We have dedicated company installers who have been with us for years. All employees have complete background checks and are fully insured.
– Arrive in a company vehicle.                                                                 
– Foreman will review drawings with customer.
– Verify material demands.
– Friendly personalized crew / customer interaction.


SureStay™ Engineered Installation System
When it came to developing an installation method for onelawn® synthetic grass, we conducted extensive research and performed countless tests. This work combined with over a decade of experience and over 5,000 installations led to the development of our SureStay™ Engineered Installation System.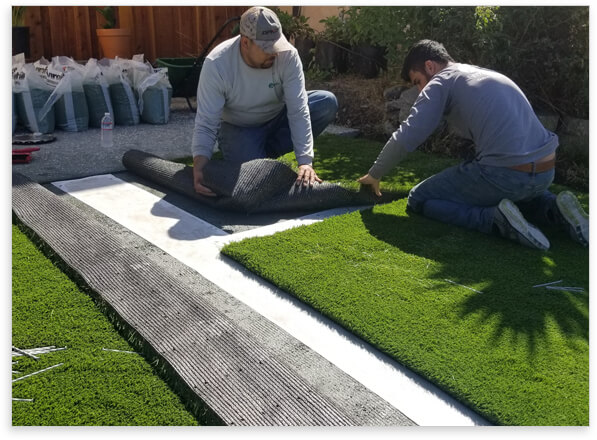 Our SureStay™ process delivers a safe and secure surface that will stay beautiful for years with limited maintenance. It features …
1. Edges locked to bender boards using no-rust, galvanized steel fasteners that provide a perfectly secure edge around your entire lawn or landscaping.
2. Turf seamed together using durable backing materials and proven adhesives that outlast and outperform staples or other options.
3. Bases made of superior crushed granite substrate which maintains its structural integrity and offers excellent drainage and compaction.
4. Industry-leading infill that provides the stability and support that limits movement or buckling while giving it a lush, luxurious
 appearance.