Have you ever risen in the morning hoping that you didn't have any obligations that day but to enjoy life? Quickly your feet hit the floor and you realize the dishes need to be done, the laundry is heaped in piles that may never get caught up and you venture outside with a cup of coffee to escape it all only to see a lawn that just says "I need help too". Immediately you decide something has to be done to change your reality check.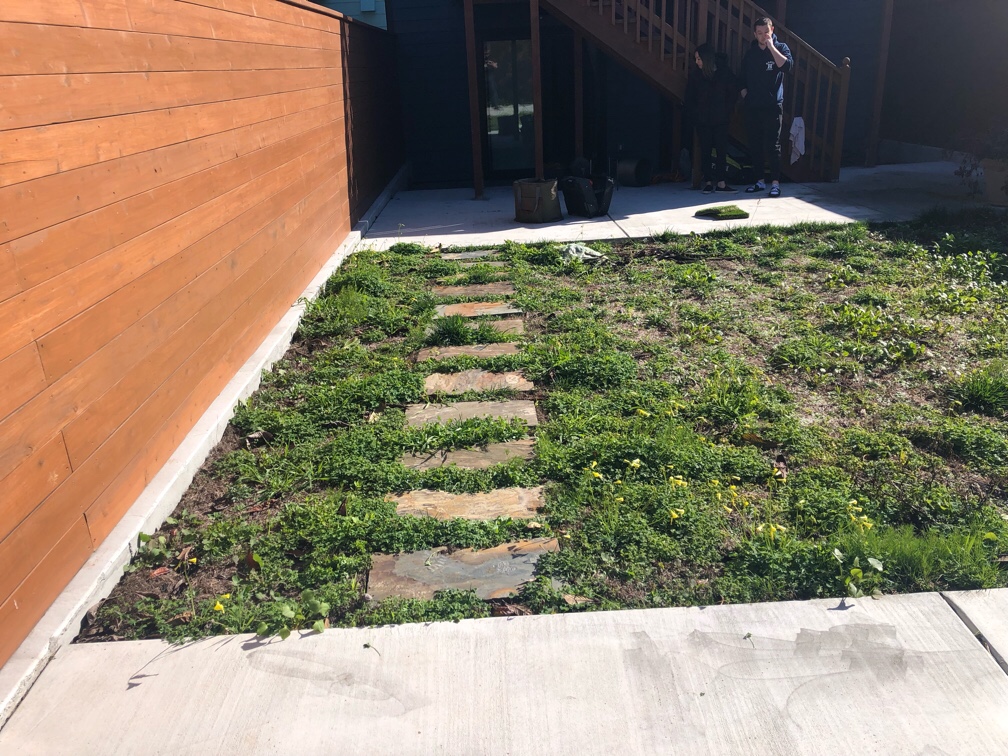 And so the search begins.  How to turn your needy lawn into an enjoyable place to escape all of the other things in your life that continue to eat away at your time and peace of mind.
Google Search "Synthetic Turf Installers Bay Area"
HomeAdvisor Search "Artificial Turf Installation near me"
Yelp Search "Synthetic Grass San Francisco"
Numerous listings and multiple choices to make from anyone who does artificial turf installation whether they are new to the market just learning from DIY videos on YouTube or if they have been here for years with positive reviews and experience that cannot be denied.
Multiple consultations with various companies and days later you've made your selection.  THANK YOU FOR CHOOSING OneLawn.
Our crew will show up in our company vehicle and the foreman will meet with you to learn about your desires and expectations of the project.  Any concerns you may have will be noted and care will be taken to make sure you are comfortable with the process.  Excavation begins (such a dirty process).  Composite board edging is placed to define the area and aggregate base is moved into the area and compacted.  Turf is rolled out and seamed together and attached to the edges of the composite boards.  Infill is placed and power broomed to fluff up the turf.  The crew cleans up the area and WHA….LA at the end of the day you've achieved the unimaginable!  It's a beautiful lawn and just a few short days ago you couldn't do anything but dream about it.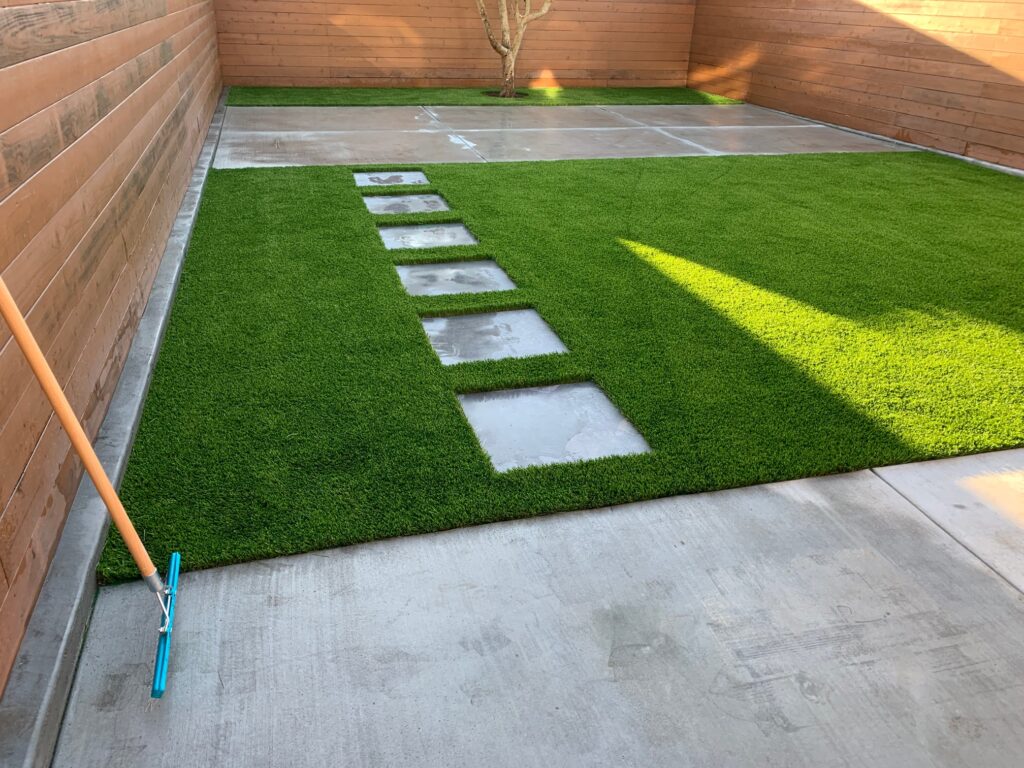 ***Keep in mind the timing of installation is based upon the overall square footage of your project***
OneLawn making the Bay Area green

ONE LAWN

at a time.