Are you tired of trying to keep your lawn and garden in perfect shape?  If so, it's probably time for you to get serious about considering artificial grass turf.  Installing OneLawn artificial turf can offer many benefits and savings for you.
Having artificial grass alleviates the need to maintain your lawn which is very expensive.  With artificial turf you can say goodbye to your lawn mower and other gardening maintenance hassles that you experience with a real grass lawn.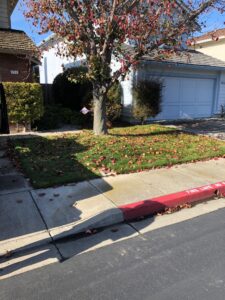 Installing artificial turf is easy. Just contact OneLawn and receive a free estimate and layout advice from our professional staff.  It's important to get estimates and quotes to choose the right artificial grass for your lawn and budget.  Our professional turf expert can answer all of your questions about the best types of grass, cost, proper layout and other important information that you may want to know about the grass installation.
WORK WITHIN YOUR BUDGET
Depending on the size of your lawn, installing synthetic grass can be expensive.  It's best if you can determine your budget before calling a professional installation service.  Don't worry, artificial grass pays for itself over the long term.  You do not need to water the artificial grass which can greatly reduce water consumption and minimizing your water bill.  You won't have to buy gas for the mower or hire a gardener for maintenance of the lawn.  However, consider your budget to get the right turf that will bring the best savings to you.
GET COMPLETE COST ESTIMATES
When you discuss the cost of artificial turf installation with any company make sure to verify that the final cost is all inclusive.  You have to ask whether the warranty is included and you also have to clarify if labor costs are included in the package.  Most importantly ask if there are additional charges for installing turf on special areas of your lawn.  Clarify everything before you sign a contract to avoid hidden charges and miscellaneous expenses that may arise during installation.
EDUCATE YOURSELF ABOUT DIFFERENT TURF VARIETIES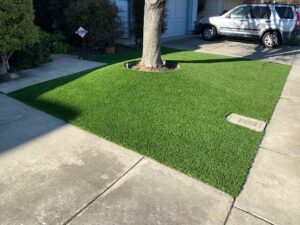 Artificial grass comes in many different varieties.  Each has its own application and benefits.  Researching to decide which type of turf will be best for your application is advisable.  OneLawn can assist with this research by providing you product samples and direction on the type of turf to choose.  Learning about the latest updates on turf safety and maintenance is important.  Just like any product that you buy, the need to choose one that addresses your needs aids in your happiness with the purchase.  Being specific with the designer about what you want is the best way to receive good suggestions and guidance in your buying process.