HOW INSTALLING ARTIFICIAL TURF CAN GIVE YOU MORE FREE TIME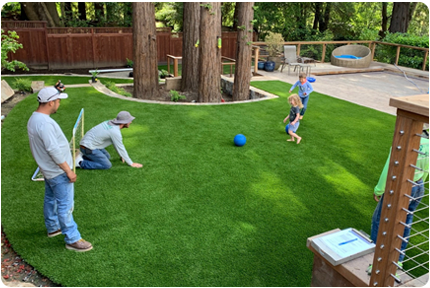 ARTIFICIAL TURF INSTALLATION CAN BE A GREAT WAY TO FREE UP YOUR TIME
Are you currently contemplating the option of installing artificial turf? If so, you may be intrigued to discover the numerous benefits it can bring. Among the array of advantages, one that stands out prominently is the considerable amount of time it frees up for you. Unlike natural grass, artificial turf demands minimal maintenance, meaning you can save a significant amount of time that would have otherwise been spent on tedious lawn care. This newfound time can be dedicated to pursuing your hobbies, interests, and activities that bring you joy whether alone or with your family, without the constant worry of tending to your lawn.
Furthermore, artificial turf presents itself as an optimal choice for individuals with allergies or those who prioritize environmental considerations. By opting for artificial turf, you can enjoy a green space that is free from pollen and other allergens, providing relief from allergies. Additionally, it eliminates the necessity for harmful pesticides and fertilizers that can negatively impact the environment.
WHY ARTIFICIAL TURF IS A LOW-MAINTENANCE OPTION
Do you find yourself exhausted from devoting countless hours to maintaining your lawn? Mowing, weeding, watering, buying and spraying chemicals to keep the weeds away, buying and spreading seed and fertilizer hoping to keep it green – it's tiring just to list the details!  The installation of artificial turf could be the solution you've been looking for. Once in place, artificial turf requires minimal upkeep, sparing you from the burdensome tasks of mowing, watering, weeding, and fertilizing. This low-maintenance alternative significantly reduces the time and effort you currently invest in caring for your lawn.
Beyond its convenience, artificial turf also boasts impressive durability, with a lifespan of up to 15 years or even longer. This longevity surpasses that of natural grass, which often succumbs to deterioration in the absence of regular maintenance.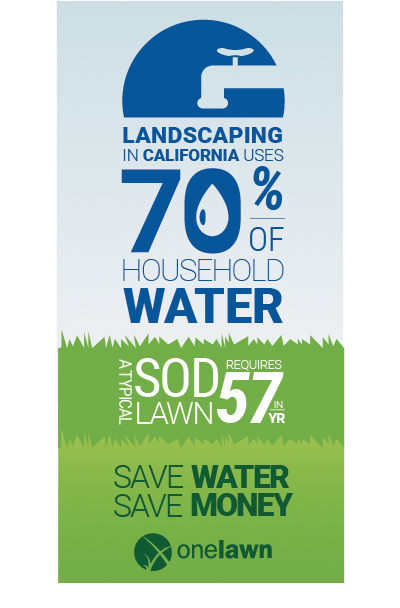 THE BENEFITS OF HAVING A GREEN SPACE
Moreover, having a green space in your yard offers a multitude of benefits. Artificial turf, in particular, ensures a vibrant and verdant area that remains intact throughout the year, unaffected by varying weather conditions. This inviting space serves as an idyllic retreat for relaxation, leisurely pursuits, or hosting memorable gatherings with family and friends.
Furthermore, cultivating a well-maintained green space can substantially enhance the value of your home. Extensive research reveals that incorporating green space into your yard contributes to an elevated appraised value, ultimately leading to a higher sale price.
In addition to the aesthetic and financial advantages, green space can significantly improve your overall well-being. It provides a designated area where you can engage in physical exercise, fostering positive effects on your mood and energizing you throughout the day.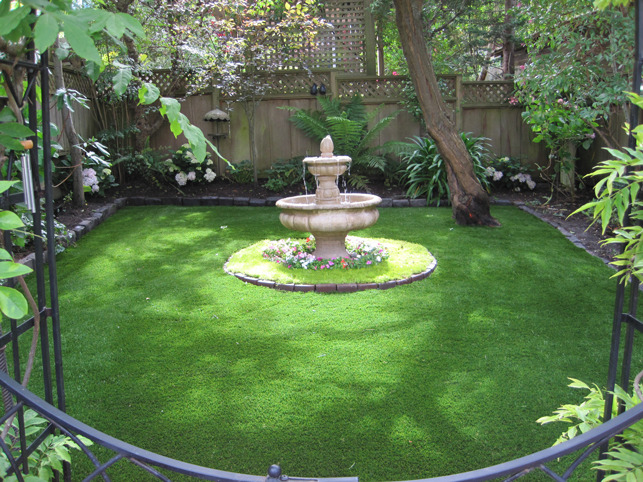 WHY YOU SHOULD CHOOSE ONELAWN TO INSTALL YOUR ARTIFICIAL GRASS
When it comes to installing artificial turf, entrusting the task to professionals is highly recommended. This ensures a seamless process and eliminates potential complications. At OneLawn, our team consists of factory-trained and experienced installers who can efficiently complete the installation, saving you even more time and effort compared to a DIY approach. Additionally, all OneLawn installations are backed by a 20-year material warranty and a 10-year labor warranty, making it a worthwhile investment in terms of both your time and finances.
Take the step towards a time-efficient and visually appealing lawn by allowing OneLawn to handle your artificial turf installation. You can rely on our expertise to create an inviting green space that requires minimal upkeep, granting you more free time to savor and appreciate your yard.