Beauty Year-Round: The Resilience of Artificial Turf
Enhance Your San Francisco Bay Area Home with Artificial Turf
The allure of artificial grass as a valuable addition to any Bay Area residence is grounded in solid reasoning. For homeowners grappling with the demands of natural grass, the constant maintenance it requires can be an arduous task. Despite diligent watering, seasonal reseeding, and frequent mowing, the unpredictable weather can still turn your lawn brown and lifeless, diminishing your home's curb appeal. Achieving the coveted lush green lawn demands extensive weekly maintenance efforts. On the other hand, while rock or mulch yards offer low upkeep, they lack the vibrancy and practicality needed for outdoor activities.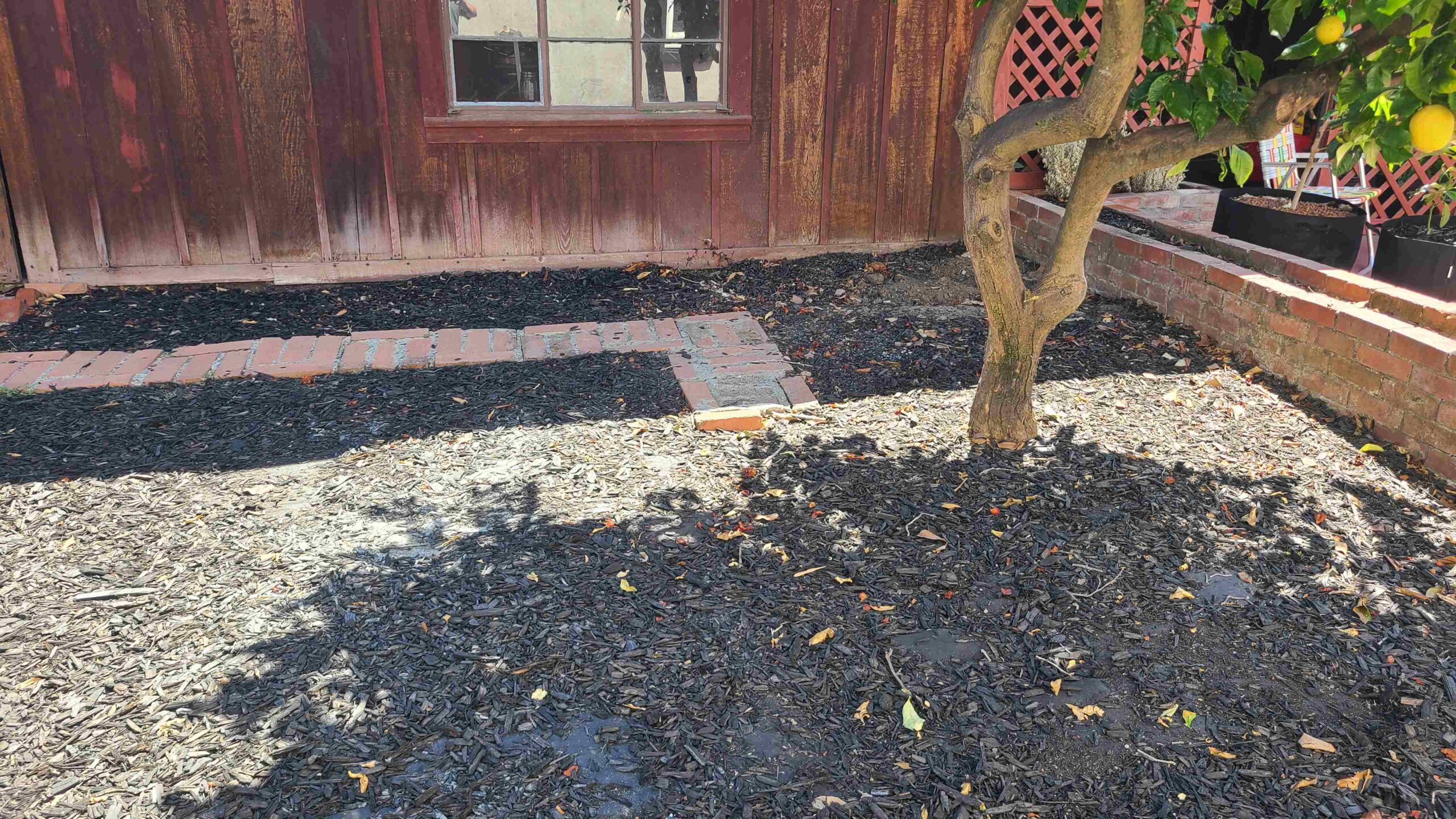 Enter the Solution: Install Artificial Turf
When neither rocks nor real grass seems to be the optimal choice, artificial turf steps in as the perfect solution.
Our artificial grass maintains its vibrant green appearance throughout the year, without any demand for homeowner maintenance. It harmoniously merges the best of both worlds. With a melting point between 175-200 degrees, it's an ideal surface for scorching summer days by the pool or sunbathing.
In the winter months, there's no need to fret about reseeding or dormant, lackluster grass. Our EnvyLawn artificial turf is always ready for a game of catch or a round of corn hole, regardless of the weather. Unanticipated in-law visits or sudden weather changes won't catch you off guard – your backyard is perpetually guest-ready. Worried about seasonal rains? Our drainage-oriented turf design ensures no pooling water after the rain subsides. In essence, our turf is built to endure every season, temperature, rainfall, and shine.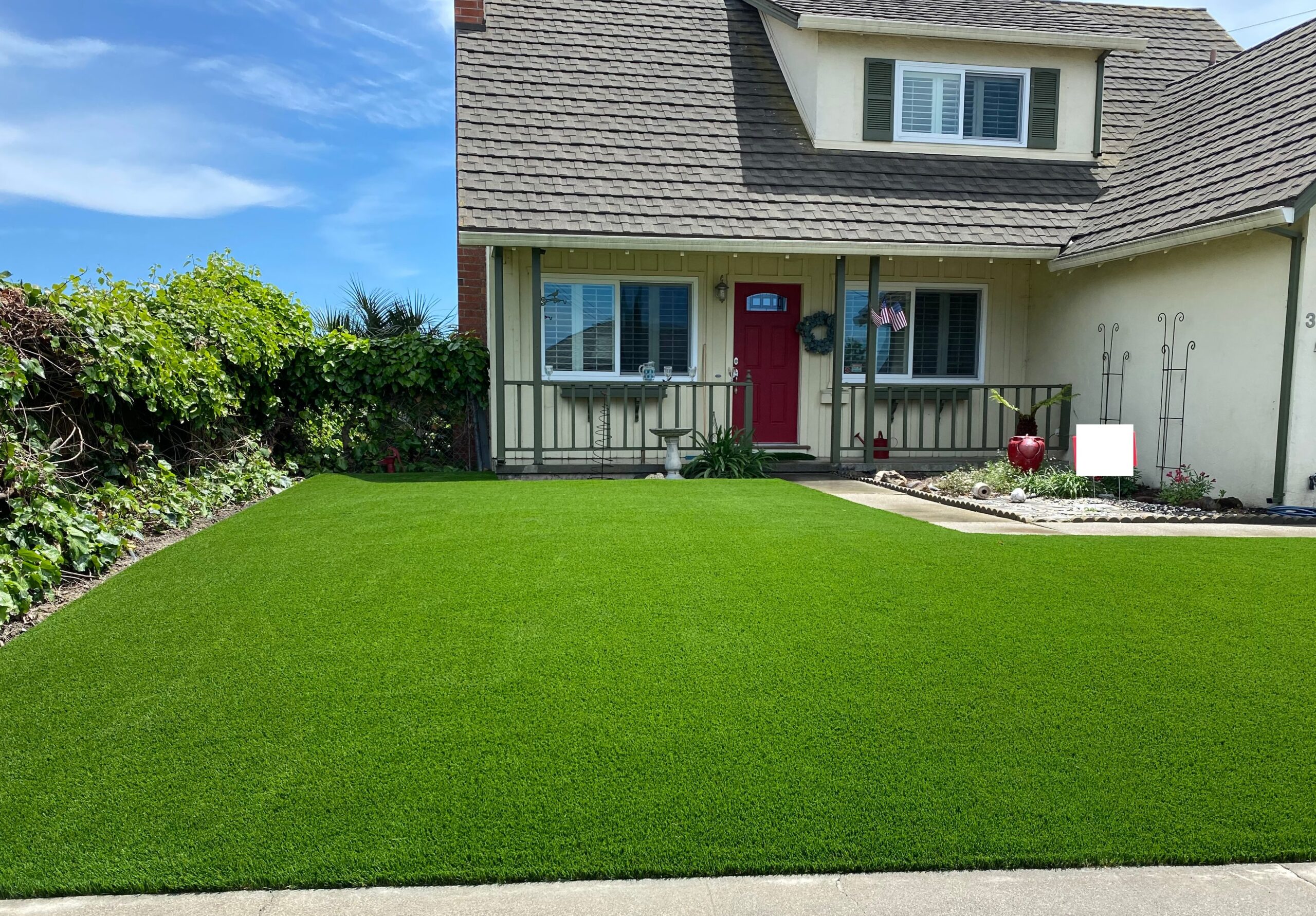 Pet-Friendly and Kid-Friendly Turf
Among the standout features of our artificial grass is its 100% pet-friendliness. Our turf can withstand your pets' energetic escapades without harm, making it an ideal space for them to frolic. Whether it's dogs, cats, or even chickens, our turf accommodates all. Its easy-to-clean nature simplifies the task of tidying up after your furry friends.
Speaking of play, parents adore our products. Artificial grass provides a safe and enjoyable surface for kids of all ages to revel in. It eliminates mud, grass stains, and the discomfort of playing on rocky surfaces. Encouraging outdoor exercise becomes a breeze with the inviting playground-like quality of artificial grass.
The Perfect Addition to Your Outdoor Space
Artificial turf doesn't merely cater to pets and kids; it's also a splendid setting for outdoor gatherings, workouts, yoga sessions, and more. Regardless of your preferred outdoor activity, artificial turf seamlessly complements your space, enhancing its functionality and aesthetic appeal.
Connect with The San Francisco Bay Area's Artificial Turf Experts
Drawing upon decades of expertise in the area, OneLawn understands the significance of transforming your home into a year-round haven. If you're eager to bestow your residence with the yard it deserves, reach out to our team for a complimentary consultation today!